Greenhouses Etc
Having your own greenhouse is a great way to cultivate healthy, thriving plants year round. At Greenhouses Etc, we've been priding ourselves on being the premier source for your greenhouse design, construction and accessories for more than 20 years.
Greenhouse Builders and Supplies San Antonio, TX
Keeping a home garden is a preferred pastime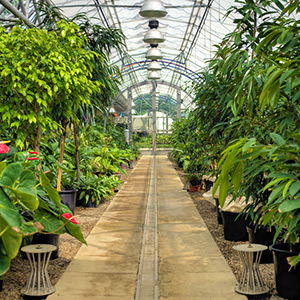 for many of us. However, sometimes elements beyond our control, such as unpredictable weather, unfavorable climates, animals or other pests can make outdoor gardening a challenge. New seedlings often need humid conditions to grow, and certain other plants and vegetables require higher temperatures to thrive. By building a greenhouse in your own backyard, you will have the ability to control crucial factors like humidity, heat and the amount of water the plants receive, making it possible to keep a garden throughout the year, rather than waiting for the right growing season to come around!
At Greenhouses Etc, we're here to help you realize your dream of owning a greenhouse. We've been in business for more than 20 years, and our staff has more than 30 years' experience in building greenhouses alone. Our knowledgeable employees are here to help with any aspect of your greenhouse design, construction or maintenance, and understand what it takes to create an optimal greenhouse environment. If you're ready to make the switch to greenhouse gardening, take a look at a few of the reasons our customers have been praising our services for more than 20 years:
We're a leading provider of custom greenhouses in San Antonio, TX.
We have an extensive selection of greenhouse equipment and accessories.
We offer heating and cooling systems to help you create the ideal greenhouse climate.
We carry many well-known equipment brands, such as Quiet-Air, Modine, Schaefer and more.
We happily offer free estimates to residents of San Antonio and the surrounding areas.